WELDMAN WELDING SAFETY
March 25, 2020
Welding Safety products of Weldman consists of Leather Welding Apron, Leather Jacket, Leather Hand Sleeves, Leather Leg guard, Leather arc welding gloves, Leather Tig welding gloves are available as per EN standards. Welding safety Equipment are very critical part of a welding application. Welding Helmets help to protect your face and neck from sparks and radiation, a welding helmet is as essential to welding as a welding machine and welding torch. Without a welding helmet or welding hood or welding mask, the spatters from the welding job can affect your exposed skin. Weldman has Auto darkening helmets, Welding shield with handle and Welding Helmet with Flip up and spring. It's important to protect your eyes from the welding sparks and spatter.
Most QHSE personnel suggest wearing safety glasses beneath your welding helmet, in order to have additional protection. Suggested to use dark glasses and safety goggles that are in compliance with standard. Hand protection plays the most important role in the overall welding safety product list. The hands work very close to the arc and are exposed to extensive heat.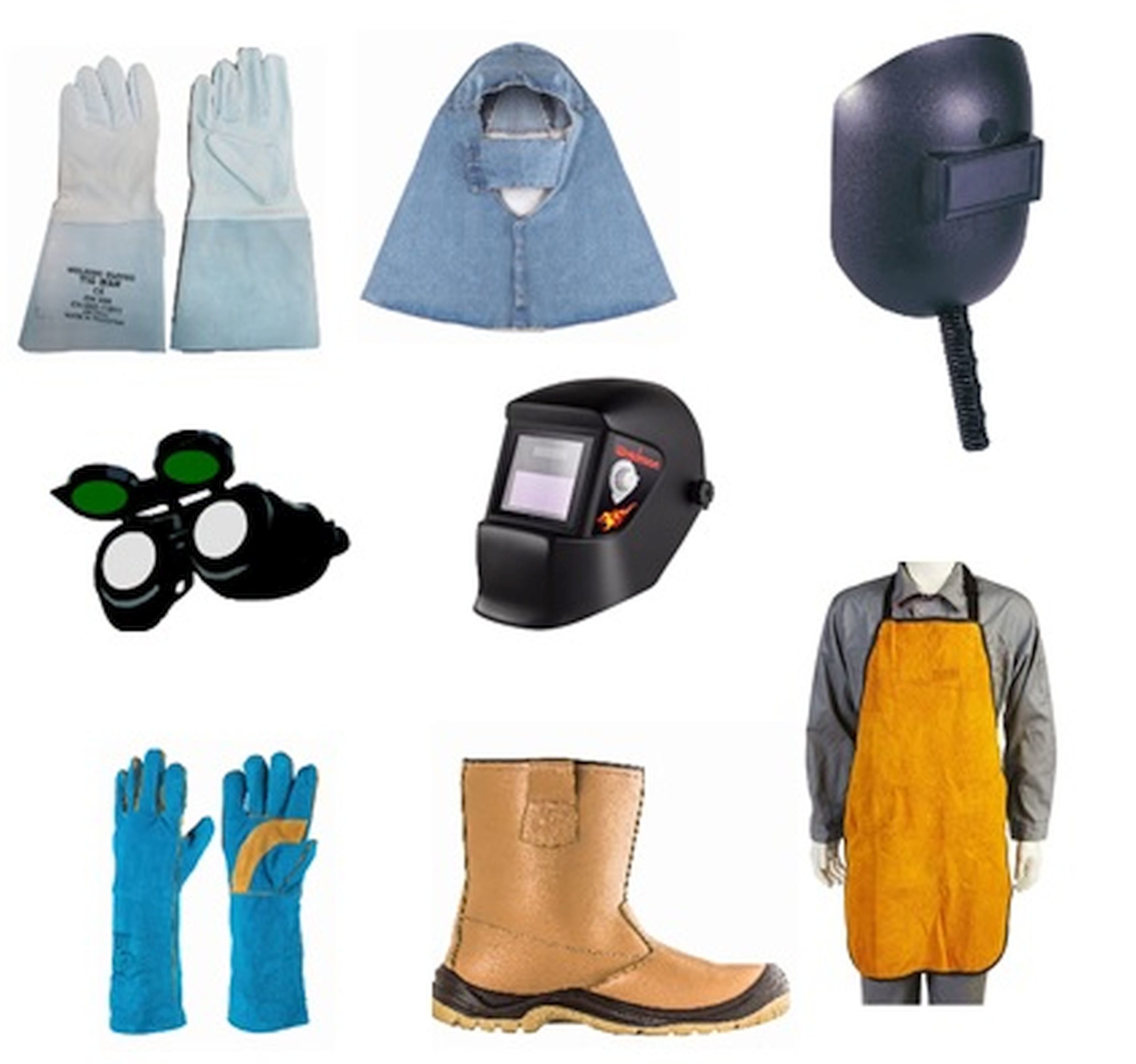 So it is important to choose the right gloves for the right welding application. (Arc welding / Tig Welding / Mig Mag welding). Most of the welding gloves are having cotton liners to absorb sweat and provide comfort for the hand. As tradition Welders wear leather jackets on top of the industrial work wear / coverall for additional protection. Leather welding Apron offers protection for the front area of the welder, Leather Hand Sleeves protect the hand of the welder, and Leg guard protect the legs of the welder. Many welders wear jeans / denim pant and jeans jacket as these products are made with cotton blend which are basically more breathable than others and are very convenient to use in hot and humid areas. Melting metal generates fumes and hence the respiratory masks have to be worn underneath the welding face shield for better healthcare. If you want to learn more about welding products, welding apparel or safe welding practices, contact our welding expert by writing to us.